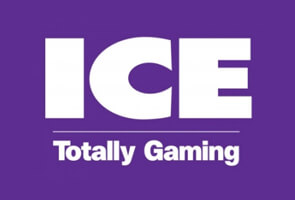 February is one of the most important months for online casino software developers because in the beginning of February, the ICE exhibition takes place in London – the biggest event in the gambling industry. The team of Outcomebet, of course, didn't stay aside and visited the best casino event in the world. The event was really massive – despite endless possibilities in searching of the brand new technological solutions and the beginning of the new effective partnerships, the ICE exhibition is a whole world of spectacular entertainment and presentations at the stands of the top developers. Dancing performances, gymnasts, singers, attractions and endless parties – this event can't leave you bored!
In addition to all above, ICE is also known for its large educational program: conferences, briefings and Public Talks which are held during the exhibition touch upon varies topics that casino software companies are interested in. This year, during the educational program, several important subjects were discussed, like: how to attract a new audience (for example, we liked the option of expanding the classic package that is usually offered in online casino games with the help of Daily Fantasy Sports), huge block was dedicated to the actual legal aspects of gambling, nuances of doing business in different countries. Even the gender issue was mentioned by a British expert, in whose report it was pointed out that despite the fact that a huge number of women work in the gambling industry, we see the vast majority of men as representatives of companies at the exhibition, while women are mainly functioning as promoters. Considering the scandal with the Siberian dancers, who were performed quite an intimate dance at the stand of one of the Czech developers, the subject were more than accurate.
Despite the tension, the delegation of Outcomebet was primarily interested in the products presented at the exhibition. After reviewing the stand of the leading providers of online casino games, we have pointed out several trends in casino software development for the next year, including the following: video slots with much higher level of visualization, games that are based either on the popular TV shows or movies are still trending as well as AU games, absolute mobility and adaptability to any device are also two of the key trends, daily fantasy sports and eSports in casinos, the ubiquitous cryptocurrency and HTML5.
The team of Outcomebet thanks the organizers and guests of the exhibition for the excellent experience and networking, as well as our regular and new partners for the fruitful meetings. We are already looking forward to ICE 2019.
To discuss the past exhibition, arrange a meeting at the upcoming or to learn more about our products click on the rocket button below!