Gaming platform for online gambling is the heart of a project, its engine, it's the basis, which all parts of the online casino gaming project are attached to. First of all, games set, also management and reporting system, marketing, bonus tools and payment system. In other words, online casino platform is a gaming server, on which the correct work of the entire project depends.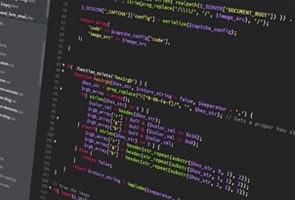 Today, every online casino software developer offers their own platform (known also as cms or just "engine") - software for managing a game project.
These are some important aspects of a gaming platform:
Security
When it comes to money, the first thing you have be sure of is the security of your project. Server should not only be protected from hacking and DDoS-attack but as well be able to withstand heavy loads, it means to work steadily and without interruption, even if thousands of people play and perform various operations at the same time.
Games
Obviously, casino games are the first and the main thing in any online gambling platform. The casino gaming set has to match the players' preferences. Experienced developers are pretty aware of the fact that different countries and regions have different tastes: for example, players in some countries prefer trendy animated games and some like classic "fruits" and "sevens". You can't get a perfect game set without a qualitative analysis of the online gambling market. In addition to a well-designed game set, your gaming server (platform) needs to have a simple and unified integration procedure - the ability to add new online casino games from any providers just in "two clicks".
Full Control
Management system of the project should be able to track each action of each player, to monitor any financial performance, bonuses, individual games and etc. Detailed analytics always helps to draw the right conclusions, understanding how to attract new players and retain the existing ones. Possibility to clear lines of authority is also very important: a multi-level system to manage the project will help you to allocate areas of staff's responsibility.
Support
Every self-respecting developer should provide their customers with round-the-clock technical and consulting support. Ideally, developers should provide an online consultant with 24/7 availability, who can cover standard questions about the work of the system, as well as to take a request for the fast intervention of technical specialists.
Flexibility
Versatility and flexibility are very much appreciated in the modern world, same is, of course, with the technically complex digital projects, which is an online casino. A good online gambling platform supports all major languages, allowing you to create multiple language versions of the website.
The online gaming software must also support all major currencies for deposit and withdrawal, be available on any device - for browser games, smartphones, tablets and etc. Players comfort is above all!
Players encouragement
Who doesn't like nice bonuses and gifts? Of course, any online casino simply has to offer its players a variety of bonuses as the surest way to reward and retain the customer. The online casino platform should include various bonus and jackpot systems (standard or developed individually upon the customer's request) but also their customization, for example, bonuses for curtain groups of players.
In Outcomebet we understand how the ideal platform for online casinos should work. Our own platform was developing for many years on the basis of the impressive experience of gambling software developments for gaming projects. We are the experts in this field and are always ready to prove it. If you have any questions and suggestions, or if you want to know the details or our prices, please, leave us a request and we will contact you immediately.