Why strategies "How to win online casino" don't work
Online casino games are popular due to their excitement and unpredictability, but despite this there are always players who allegedly find ways to cheat a casino.
For beginners online casino industry seems to be a way of easy and stable income, that is why they are looking for ways to win on a regular basis. In this article we will analyze the most popular winning strategies and explain why they do not work.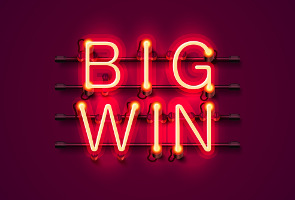 Martingale
This strategy is one of the most famous among both beginners and professionals. The main idea is to double your bet every time you lose. In this case when a player wins, he immediately gets back the entire amount of what he spent before.
This method is based on the laws of logic, but for slot machine games it is not particularly effective, because slots software is programmed on the basis of probability theory. Whoever uses this system is at great risk of losing his bankroll. On the one hand, it is reasonable, but on the other hand, the distribution of winning slots in online casino machines is based on mathematical algorithms that cannot be predicted or calculated. The probability that the casino software will drop all the required numbers is almost impossible.
Theoretically, this strategy can only work with a very large number of bets. If a casino has limits on the number of bets from a player, it is extremely difficult to recapture your money. In addition, with a long game, very high stakes can start to unnerve a player, which will kill the fun of game.
Anti-martingale
The second most popular winning strategy in slot games is called Anti-martingale. It is based on a certain swing, when you win, you double the next bet and conversely, if you lose, you reduce it two times.
This strategy has certain advantages. First of all, even if a player is pursued by a series of losses, his losses will not be so big. On the other hand, it is impossible to predict when a lucky streak comes, and it may turn out that the winning bet will be negligible. Also, you still need to remember that the whole game in the online casino is based on mathematical algorithms and probability theory and it is impossible to predict in advance.
The risk in this strategy is compensated by a small amount of the initial investment, but still will not lead to big wins.
One bet per day
It's as simple as its name. A player should make only one bet on the slot machines during a day, and sooner or later it will break the jackpot. The main advantage of this strategy is that a game is dosed and players spend their money much slower though it obviously reduces the level of fun. However, people do not lose all their savings at once. Sooner or later, this strategy can lead to a win, but without any guarantees.
The pyramid
The main point here is also in alternating the amount of bets on slot machines. A player starts with small rates, then reaches the maximum, then gradually declines again to the minimum. Such system can theoretically lead to the largest wins on the largest bets, and the use of small bets will give an opportunity not to spend all the money at once and play in the casino longer. The main disadvantage of the system is that winning rates still cannot be predicted on the slots, but you can hope that luck will come when you place a large bet.
As you can see, none of these strategies will be able to ensure a regular wins - slot games are just games, it is a way to get adrenaline and test your luck, not to use complex mathematical methods or winning systems. Relax, play and win!